This week, a multi-image pano Bruce shot in 2009 has attracted the attention of a small public school in Wisconsin who believe it or not, actually ASKED PERMISSION to reproduce it!




I was so blown away by the fact that they asked, that despite an offer of compensation, I let them use it for free.
I also came across a quote from Jaroslav Wieczorkiewicz (otherwise known as Aurum Light) about the current state of the photography industry which I thought was inspiring:
People say the times are hard for photographers… I say that in Photography there was never a better time to do amazing things. The game has changed that is for sure, but there is absolutely space out there for anyone! For you and for me, just find the right spot, make it yours and never let it go!
This is an excerpt from an interview Jaroslav did for 500px.
Read the full interview here.
It's a well-known fact that Glynn and I research tirelessly to bring you the cutting edge stories in photography every week.
And that's why we are proud to bring you the story of Kate Upton in a zero-gravity fashion shoot.
Adam sent us a few stories this week…
Time lapses made with images sourced from around the web,
the sneaky ways in which companies will attempt to steal obtain perpetual and unlimited use of your images,
and some absolutely epic self portraits.
Erin told us about the photographer giving away his workshops in exchange for donations to aid victims of the Nepal earthquakes.
Glynn has been shooting Dykes on Bikes,
glowing plankton portraits,
some good suggestions for Nikon and Canon,
and the continuing legal battles over the Vivian Meier catalogue.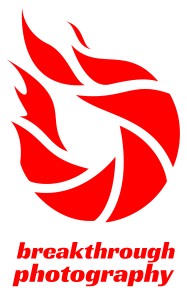 And we finish off with a chat with Graham Clark from Breakthrough Photography about their X2 and X3 ND filters, claimed to be the most colour neutral filters available today. Certainly, the sample images (01 | 02 | 03)appear to hold up the validity of that claim!
Although Graham is currently (as of May 2015) out of stock of the 10-stop filters, he still has plenty of 3-stop and 6-stops available.
Head over to the online store and use this code to get free shipping on your filter:
shutters-inc-295
Comments will be closed after 30 days.
Love the podcast?
Want to share the love… and keep the servers running?
Feel free to make a small donation through PayPal.
All contributions gratefully received!
Podcast: Play in new window | Download (Duration: 59:33 — 36.6MB)